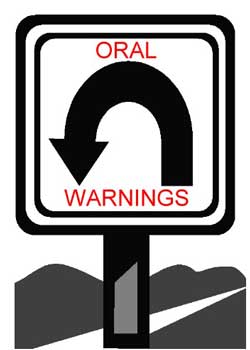 21 November 2006
A Benefits and Work member has taken on the might of the DWP and Atos Origin over an intimidatory oral warning and won. As a result the DWP have been forced to do a u-turn, having taken legal advice on the use claimants can make of notes taken at medical examinations.
Untrue
In February of this year we warned members that the DWP were reading out a 'legal warning' to claimants or anyone else they found taking notes at medicals, (see: DLA doctors new scare tactics: claimants issued with secrecy warnings)

The warning made untrue claims about notes taken at medicals, including telling claimants that they 'should not seek to publicise them as certain matters are subject to data protection and confidentiality'.
In fact, claimants are not covered by the Data Protection Act and have no duty of confidentiality towards anyone. Benefits and Work's attempts to get the DWP to admit the falseness of the warning and change it were met with stony-faced resistance. The best we managed was an undertaking that it would be referred to as an 'oral warning' rather than a 'legal warning'.
Don't try this at home
Our member was not to be easily put off, however. He was bitterly unhappy with the contents of the warning, having already had a long running battle with the DWP over data protection issues. His outrage was increased when the manager of his local Jobcentre Plus informed him that he might even have to submit any notes taken at his medical to Atos Origin Medical Services before he could show them to a solicitor.
Our member informed the DWP - and we don't advise anyone else to try this - that there would be 'difficulties' regarding his IB medical unless the oral warning was altered or removed and that he was now seeking legal advice. He then saw a solicitor under the '20 minutes free' facility.
To his astonishment, days before his medical was due to take place, he received a letter from the DWP's Medical Services Contract Manager. The letter informed him that doctors were now being issued with a revised version of the warning, a copy of which was enclosed along with memos showing that it was being sent out to all Medical Examination Centres to be used immediately.
All mention of data protection has now been removed from the warning which tells claimants that they can do whatever they want with their notes but politely asks them not to publicise the doctor's name.
Stubbornness pays
So, it seems a single individual can make the DWP back down - sometimes. We don't, under any circumstances, advise claimants to refuse to attend a medical - but it's good to know that sheer nerve and stubbornness, combined with a polite but firm approach sometimes pays off. We'll be updating our DLA guides to reflect the new warning in the near future. Meanwhile a copy of the revised text is available below.

1 it is your right to take notes for your own use and benefit
2 The notes will not be included in the Report I make save for the fact that notes were taken and further, they are not accepted by myself or the DWP as an official record of this examination.
3 If the notes are subsequently produced at any time for any purpose, such as part of appeal process, I the Examining Doctor, my employer and the Department for Work and Pensions reserve all rights to challenge anything in the notes in the event we are asked to comment on the content of the notes at a future time.
4 You are free to use the notes as you choose but if you choose to publicise the notes (other than in connection with correspondence with the DWP or under any appeal procedure) I would ask that you do not publicise my name.